Blend Series Cocktail Competition 2023: Top Mixologists Discover Porto & the Douro Valley
The second edition of Graham's cocktail competition saw 10 top mixologists from around the world uniting in Porto and the Douro Valley for a 3 day extraordinary experience. German mixologist Alina Bazen took the win with her 'Porto de Café' cocktail.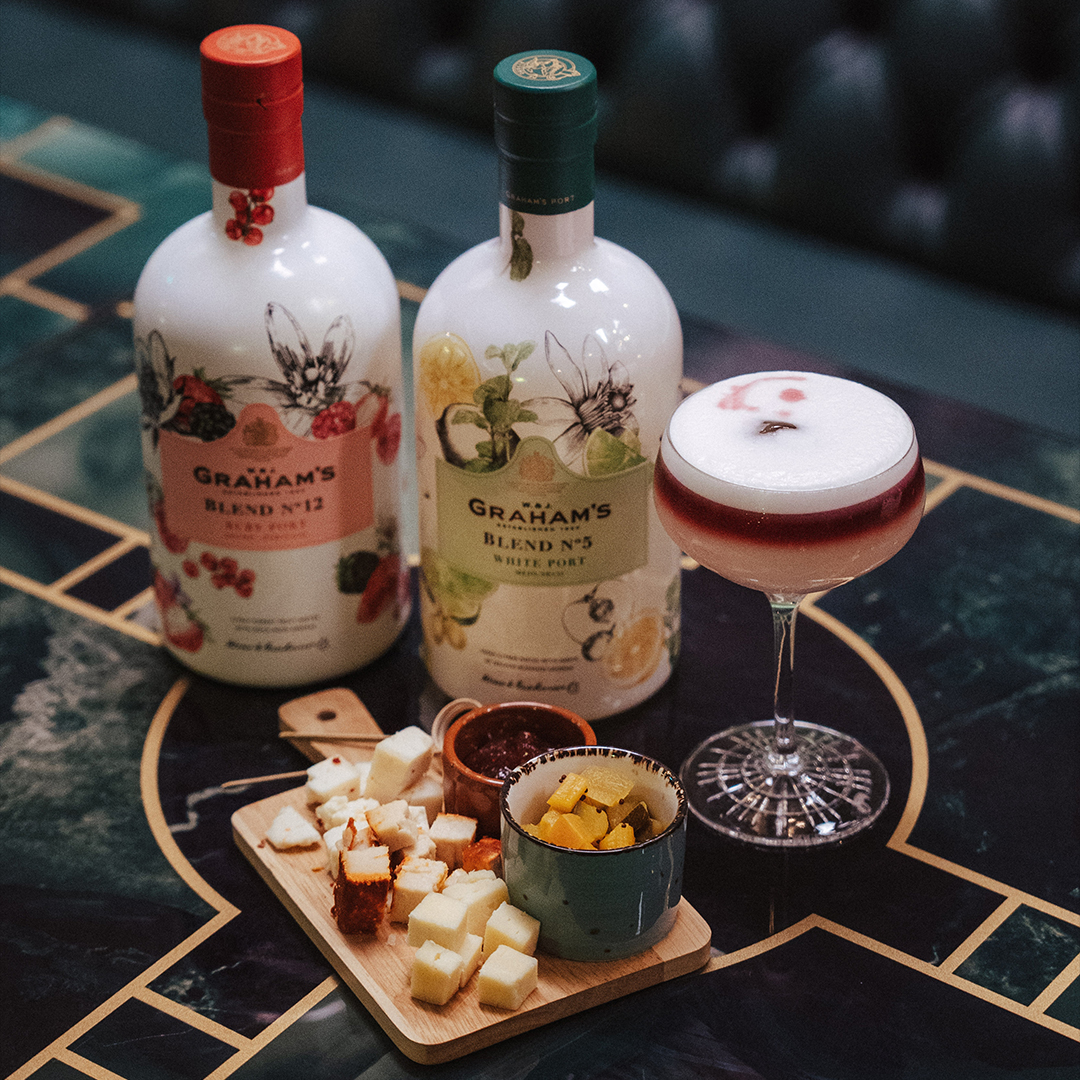 This year the competition expanded from 7 countries to 10. The winner of each national was invited on an all expenses paid trip to Graham's home for the grand finale.
The contestants were:
António Rosário - Terraplana, Porto, Portugal
Wilhelm Brenna- Grand Hotel Oslo, Oslo, Norway
Yannik Seeber- Liquid Diary, Innsbruck, Austria
Joeri Visser- Belroys Cocktails, Antwerp, Belgium
Saevar Ornolfsson- Tres Locos, Reykjavik, Iceland
Alina Bazen- Suderman, Germany
Andrea Pesce- Villa Príncipe Leopoldo, Lugano, Switzerland
Aurimas Kazulenas- Kempinski Vilnius, lithuania
Xenne Akpotor- Ayla, Rotterdam, Netherlands
Mario Gualtieri- The Dorchester, London, UK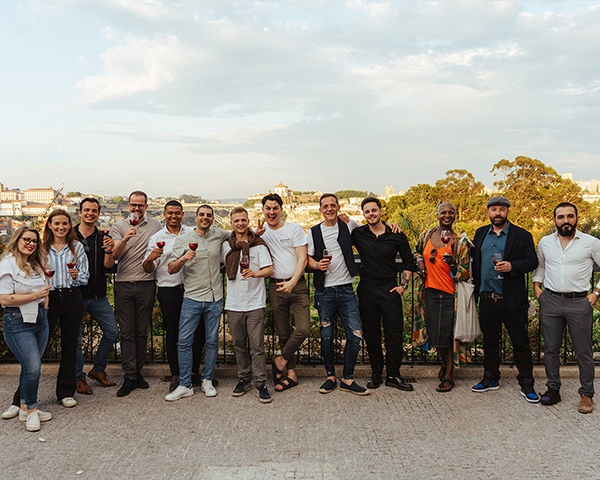 With the final taking place on the final day, the competitors have a few days to get to know each other and more about Graham's. The program kicked off with an incredible welcome dinner at the Graham's 1890 Lodge between the barrels and surrounded by all of our ageing wines. The following day the mixologists visited Graham's iconic flagship estate, Quinta dos Malvedos where they visted the winery and had a tasting followed by a relaxed evening in the centre of Porto to calm nerves before the big day. The final took place at the spectacular Monumental Palace and the judging panel comprised by Sandrae Lawrence (Founder and Editor at The Cocktail Lovers Magazine & Podcast), Hannes Desmedt (sommelier and bartender), Iolanda Lourinha (bartender and School of Port educator) and Vicky Symington (5th generation family member and Graham's brand manager).
After 10 very impressive, very different and exciting cocktails the judging panel did not have an easy task to deliberate the top spots.
In third place was Xenne from the Netherlands with his cocktail Holy Communion.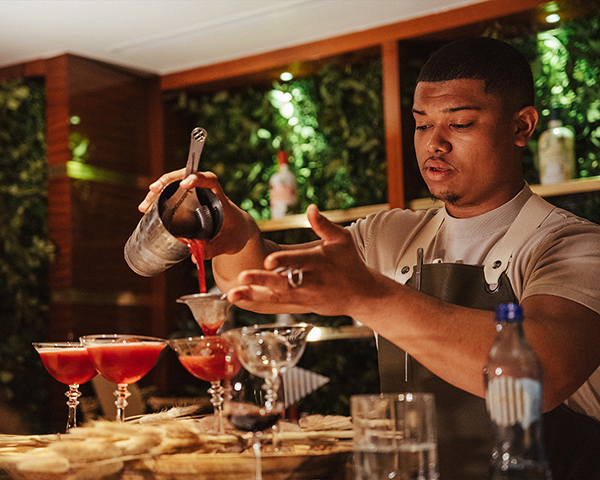 In second place was Joeri Visser from Belgium with his cocktail Robbie.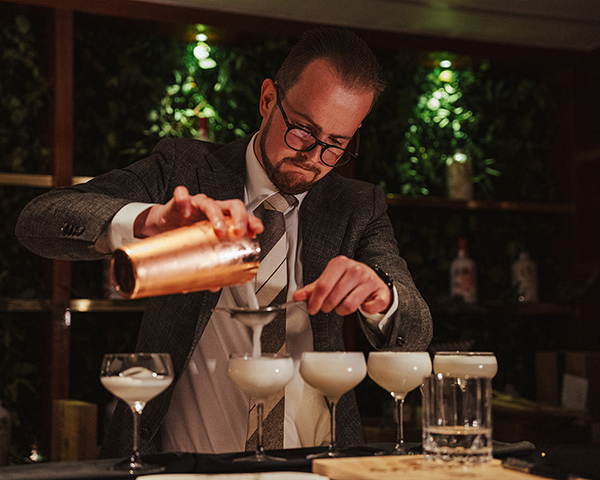 In first place we saw Alina Bazen from Germany with her unique and exquisite Porto de Café.