The Cellar Master's Trilogy

Single Harvest Tawny
This remarkable wine is a celebration of the deep complexity and balance that only experience across generations can craft.
About
Across seven decades, generations of winemakers and master blenders have watched and nurtured this incredibly rare wine as it ages peacefully in the Graham's Lodge. In the aftermath of the Second World War, only limited quantities of the best parcels of wine of the 1950 harvest were set aside for long-term ageing. Charles Symington has now decided to release just half of the last cask.
Tasting
A flourish of aromas reveals walnuts, soft caramel and honey notes, demerara, citrus preserves and cigar box scents. The voluptuous palate — simultaneously intense and delicate — unravels layers of refined, rich citrus fruit and soft caramel, with a beam of freshness providing exquisite balance. Pleasant traces of tobacco leaf and mocha make for a lingering finale.
Serving
It is recommended that the wine be served lightly chilled to enjoy it at its best. Once open, the wine will keep in good condition for up to 8 weeks.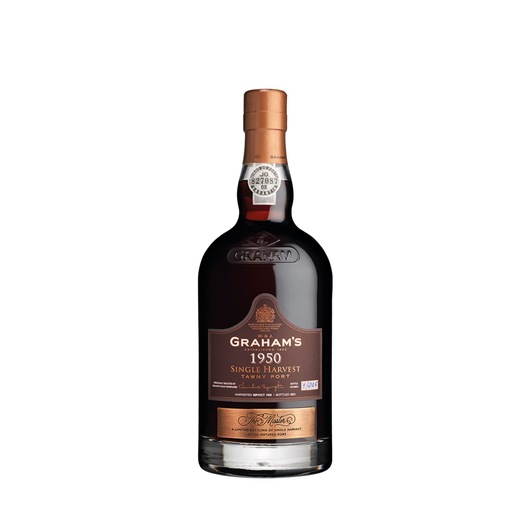 Awards & Scores
96/100 - James Molesworth, Wine Spectator