Quinta dos Malvedos Vintage Port

Vintage Port
This is the ultimate expression of terroir in the Douro, produced from our principal estate.  
A big, powerful wine showing Graham's typical opulence.
The Year
Abundant rainfall at the start of the 2015 viticultural year was crucial due to the very dry winter, spring and summer that followed. The period of March - July was simultaneously the hottest and driest of the last 36 years.
Tasting
Varied aromas of fennel and wild rosemary with lovely mint notes and ripe black fruit. Intense, lush blackberry flavour, laced with liquorice. Very intense and concentrated with a long and luscious, satisfying finish. Firm tannins are coated with layers of fresh, ripe fruit flavours.
Storage & Serving
Store the bottle lying down. Decant to filter the natural sediment before serving. Enjoy within 2-3 days of opening.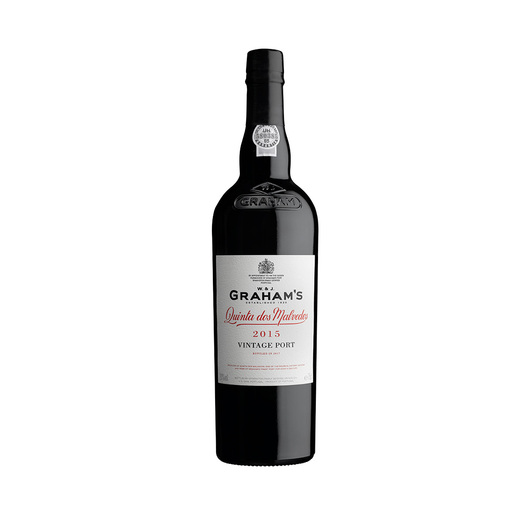 Awards & Scores
94/100 - James Molesworth, Wine Spectator