The Stone Terraces Vintage Port

Vintage Port
Produced from two low-yielding vineyards of just under 3 hectares laid out on magnificent stone terraces at Quinta dos Malvedos. We only make this Vintage Port in years of incomparable elegance and complexity.
A sublime, inspirational wine from our historical Stone Terraces.
The Year
The 2016 harvest in the Douro brought perfectly timed rain that turned a good year into a great one.
Tasting
Delightful aromas of orange blossom and peach. Opulent, silky smooth, yet concentrated black fruit flavours seduce the palate. Schist tannins reveal a beautifully sculpted structure, the lovely acidity giving effortless balance.
Storage & Serving
Store the bottle lying down. Decant to filter the natural sediment before serving. Enjoy within 2-3 days of opening.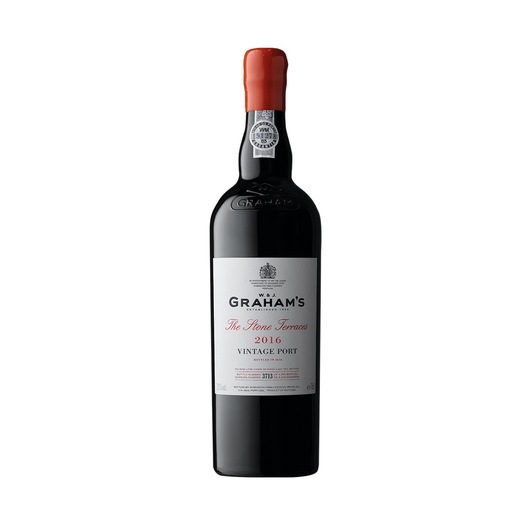 Awards & Scores
100/100 - Roger Voss, Wine Enthusiast
100/100 - Luís Lopes, Grandes Escolhas
100/100 - Nuno Guedes Vaz Pires, Revista de Vinhos