The Stone Terraces Vintage Port

Vintage Port
An extraordinary edition of The Stone Terraces Vintage Port – only the fifth ever produced – which delights the senses now and will age beautifully for decades.
The Year
The 2021 growth cycle and harvest were one of the coolest in recent years, with moderate conditions encouraging slower, gradual maturations with balanced ripening. The remarkably cool nights through the harvest contributed to wines with excellent acidity and very good colour.
Tasting
The Stone Terraces 2021 Vintage Port has incredibly fresh and lifted aromas with the hallmark tropical fruit character. The wine is concentrated whilst being supremely refined with polished tannins and taut acidity combining to deliver sublime elegance and balance.
Storage & Serving
Store the bottle lying down. Decant to filter the natural sediment before serving. Enjoy within 2-3 days of opening.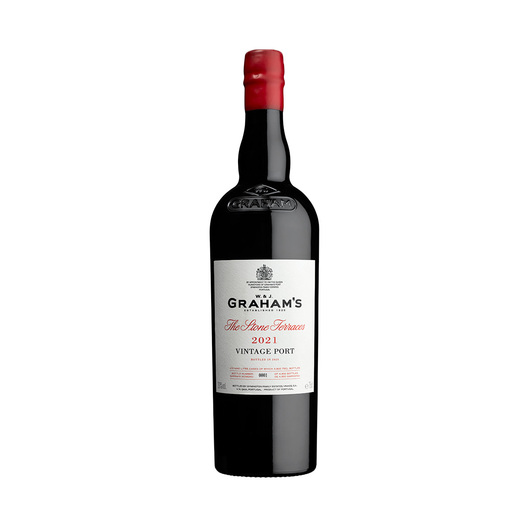 Awards & Scores
19/20 - Richard Mayson , Richard Mayson
97/100 - Manuel Carvalho, Público