Bicentenary Collection

Vintage Port
Inky impenetrable colour, showing trademark Graham's opulence. Redolent black fruit, purposeful and focused, firing on all cylinders. A thirty-year old still in its teens. A very fine Vintage with a superb solid backbone fruit. It is beautifully fresh and assertive on the nose. Elegant and harmonious.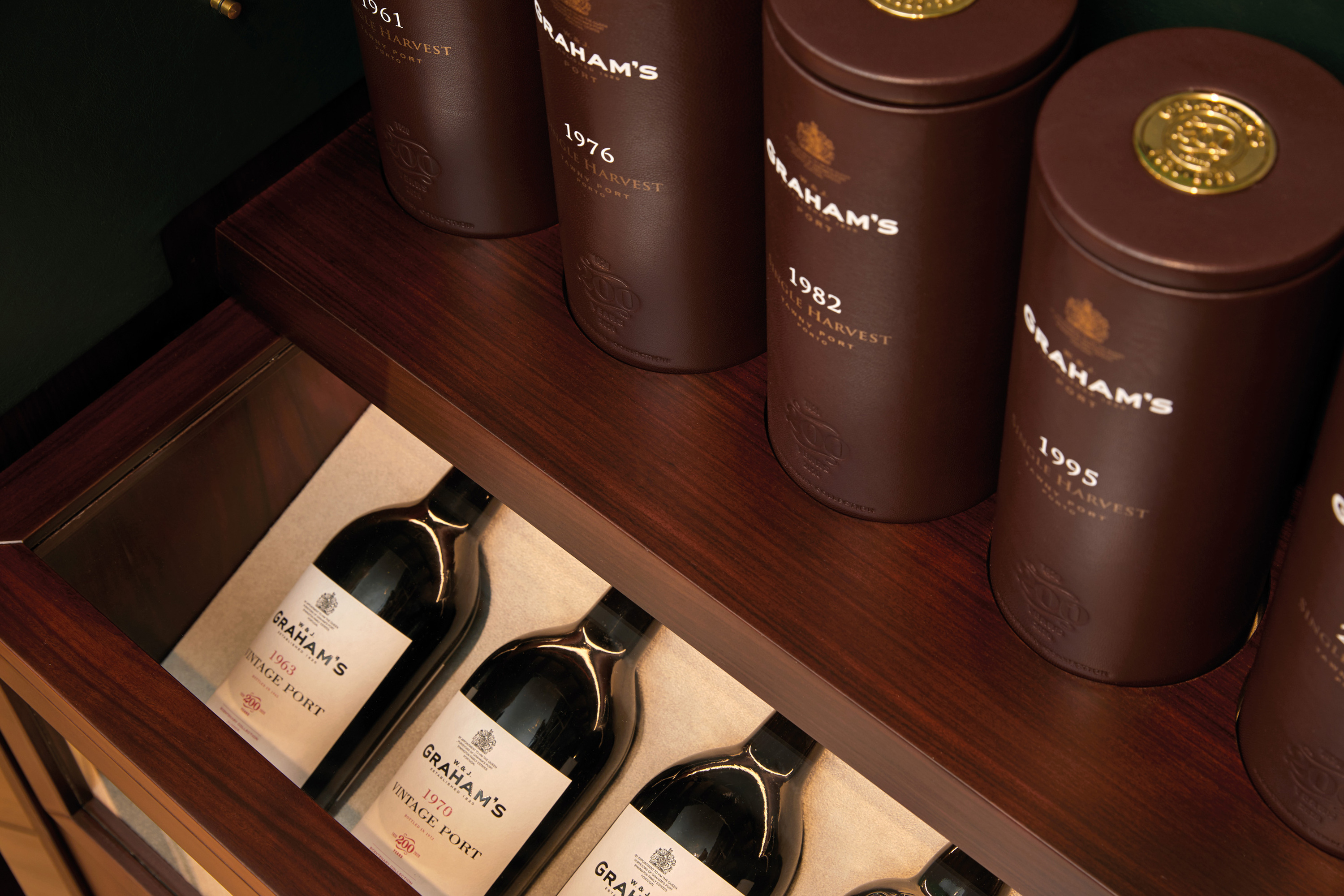 Bicentenary Collection
To celebrate our bicentenary we have produced an exquisite hand-crafted cabinet containing six legendary Vintage Ports and six exceptional Single Harvest Tawny Ports, including some years which have never been released before.
The cabinet is designed as a unique, timeless piece of furniture. It is made-to-order and only 30 editions are available.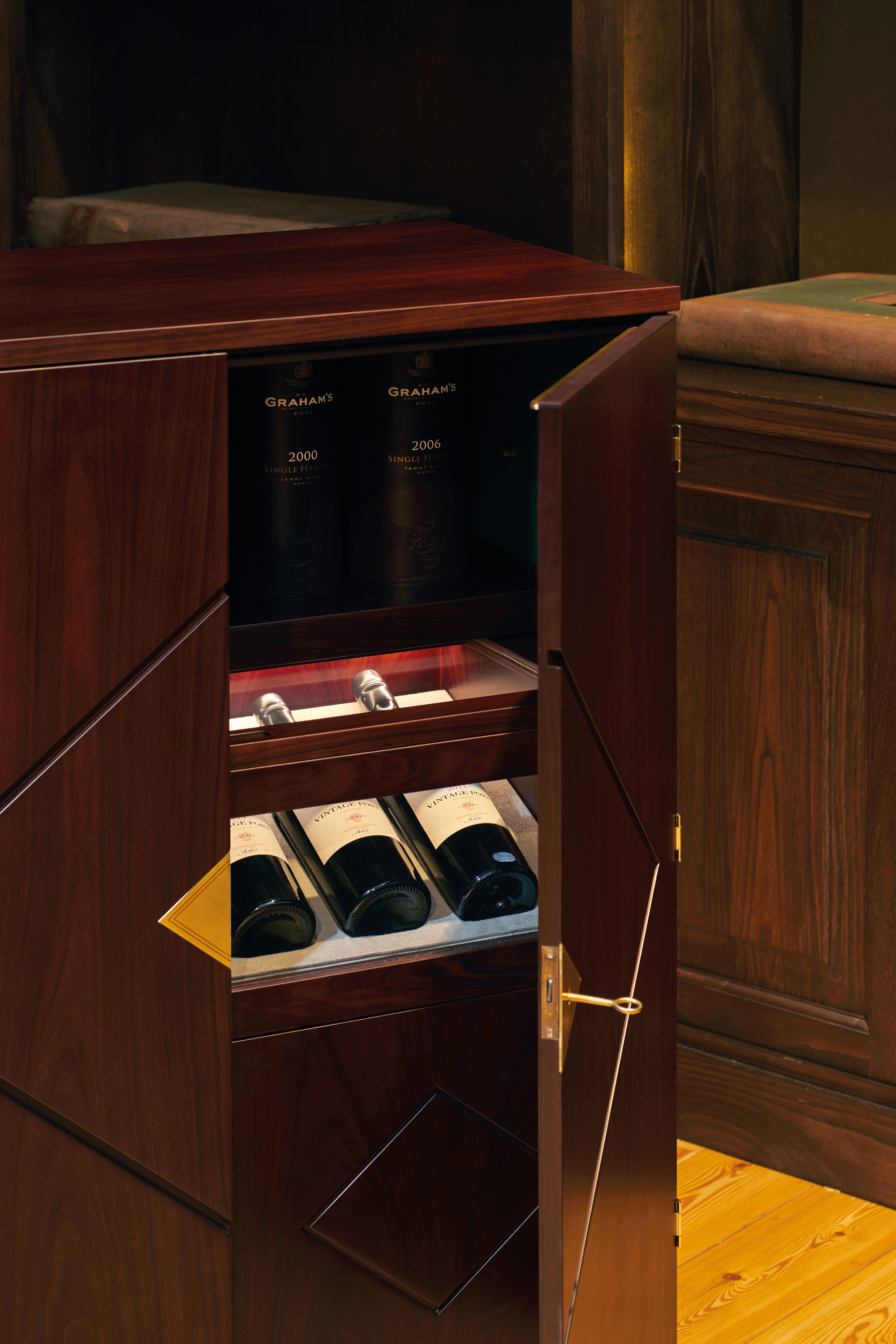 The Cabinet
Meticulously designed in partnership with Portuguese master-joiners, WeWood, the cabinet is made from fine-grained Santos Rosewood. Lined with the iconic Graham's green, the result is enduringly aesthetic yet highly functional.
Come back when you're old enough to enjoy Cockburn's.