Graham's Vintage Port

Vintage Port
Drawn from the finest parcels across Graham's four estates, this Vintage Port is only produced in exceptional years.
The Graham's 1980 is often underrated but has established its great worth over the years.
The Year
1980 has always been a very underrated year, however, the good wines such as this are outstanding.
Tasting
Tight penetrating aromas of wild fruits and floral hints. On the palate it is full-bodied, and with an excellent tannic structure. A rich and beautifully balanced wine.
Storage & Serving
Store the bottle lying down. Decant to filter the natural sediment before serving. Enjoy within 2-3 days of opening.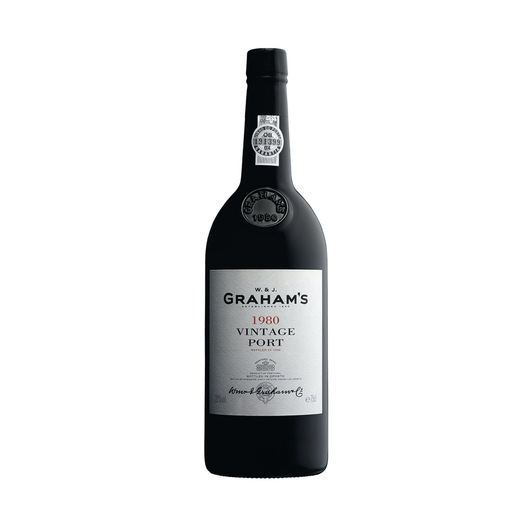 Awards & Scores
90/100 - James Suckling, Wine Spectator