Graham's Vintage Port

Vintage Port
Drawn from the finest parcels across Graham's four estates, this Vintage Port is only produced in exceptional years.
Marking Graham's bicentenary, the 2020 Vintage Port is drawn from high altitude and north-west facing vines.
The Year
In 2020, the Douro experienced the hottest July on record with heat waves in June, August, and September. As a result, yields were substantially lower than initially forecast – the lowest of the 21st century so far.
Tasting
An extraordinarily opulent, intense, and fresh Vintage Port. While it has the classic Graham's hallmarks, the wine is marked by a unique aromatic complexity and beautifully layered fruit.
Storage & Serving
Store the bottle lying down. Decant to filter the natural sediment before serving. Enjoy within 2-3 days of opening.
Limited commemorative bottling of 3,000 bottles (75cl).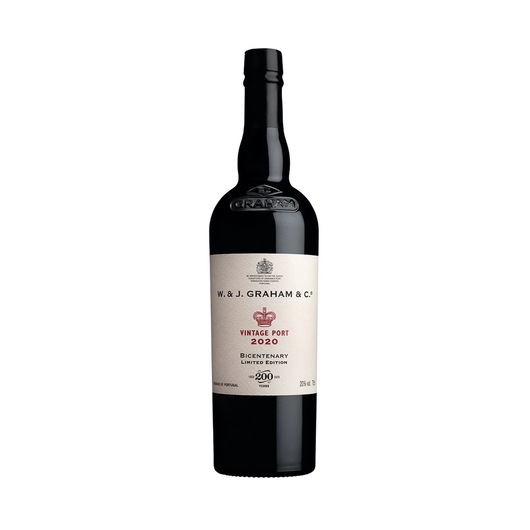 Awards & Scores
96/100 - James Molesworth, Wine Spectator